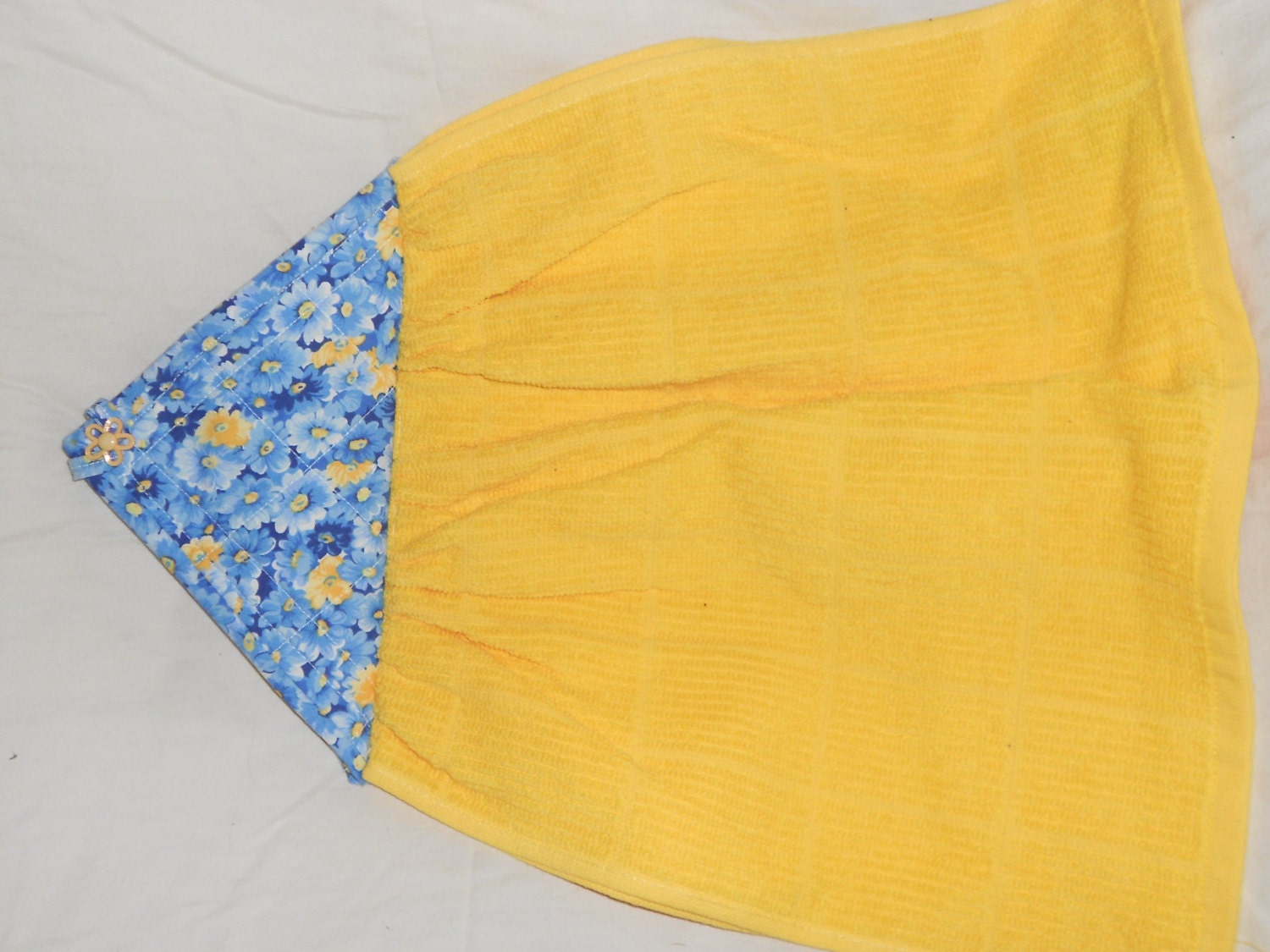 This hanging towel was made with a folded blue daisy potholder and a red with yellow kitchen towel. The pot holder is held together with a flower button.. This is a great way to add some color into your kitchen.
Are you always finding your kitchen towels on the floor? Can you find your hand towel in the bathroom? Well these towels can solve that problem. They can hang from your kitchen appliances, dra...
Click Here to Visit My Etsy Shop!